Your San Francisco Chariot Awaits.
Give your wedding guests something to talk about.
Newlyweds of the ancient world often exited the nuptial ceremony in chariots to commemorate a new journey together, a custom we still practice today. Cabrio Taxis and drivers can be transformed into a fleet of of beautiful wedding chariots and chauffeurs. Our wedding pedicabs have provided high quality wedding transportation for all kinds of ceremonies at locations throughout San Francisco.
Pedicabs also come equipped with full canopies so if the elements are in question, we can protect you and your party from rain, wind, or sun.
Cabrio Taxi Pedicabs offers many services and options for wedding-related events.
Shuttle service for guests/wedding party
Hourly and daily service to and from your preferred destinations
Custom wedding drapery and signage
Download Wedding Brochure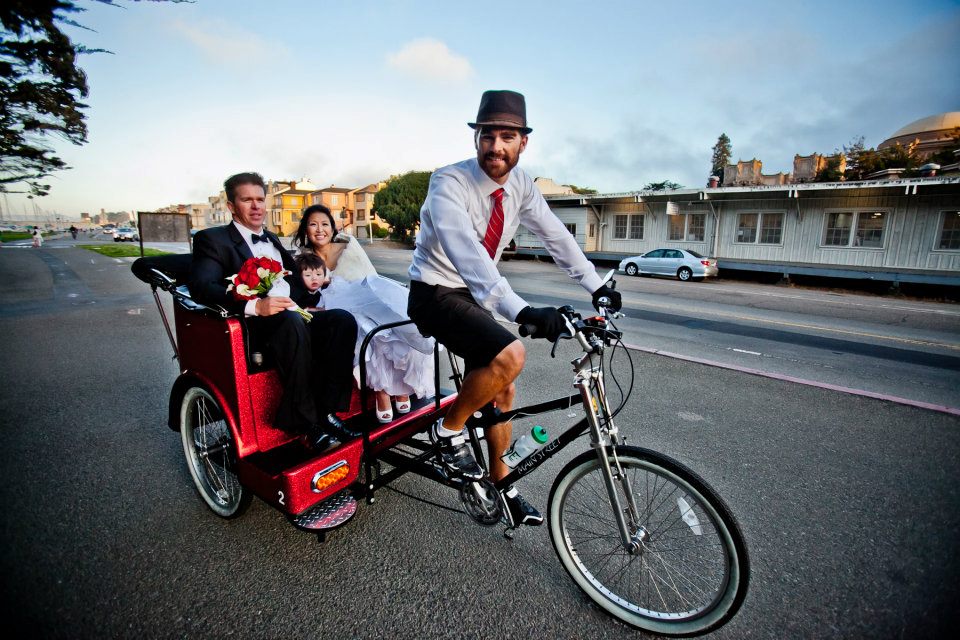 Our Yelp Reviews are 5-Stars Strong
Browse the Competition
We're so confident at Cabrio Taxi that we're best in class, we encourage you to look around. Not to mention, some of our colleagues do good enough work to see for inspiration.